Author: Akshi Ranka for TCCStyle
Flared jeans, high-rise denims and patchwork jeans; well, it doesn't end here! There's more to the vast array of denim jeans picks you could adopt these few months. While some have been around for quite some time, others have made a comeback from the classics and the rest are completely new entrants this season. TCCStyle here brings to you the best of trending denim jeans that you need today!
FLARED
Hailing from the retro, flared denim bottoms are to embraced in full flare this season. For a casual outfit in the daytime to an edgy work look and from an impromptu stroll at midnight to a fine-dine over the weekend; these trending jeans come with the flexibility to fit into all.
TWO-TONED
Why confine your denim bottoms to a particular shade of blue?! Mix in more than one wash and you have a very stylish pair of two-toned denims!
EMBELLISHED AND EMBROIDERED
Patchwork denims had been a huge buzz in street fashion a few fashion cycles back. Well, the essence of that very trend is back with embroidered and embellished denim jeans too. Getting a nostalgic hit back?
HIGH-RISE
If there's another pair of bottoms that have ventured into the staple section of current fashion then that is high-waist jeans. Apt for everyday as well as exclusive events, get yourself a pair now if you don't own one already!
CROPPED
Cropped denim jeans have been taking over the street style scene lately. Chic and contemporary style along with a comfortable demeanor, say yes to these denim option!
STRAIGHT LEG PANTS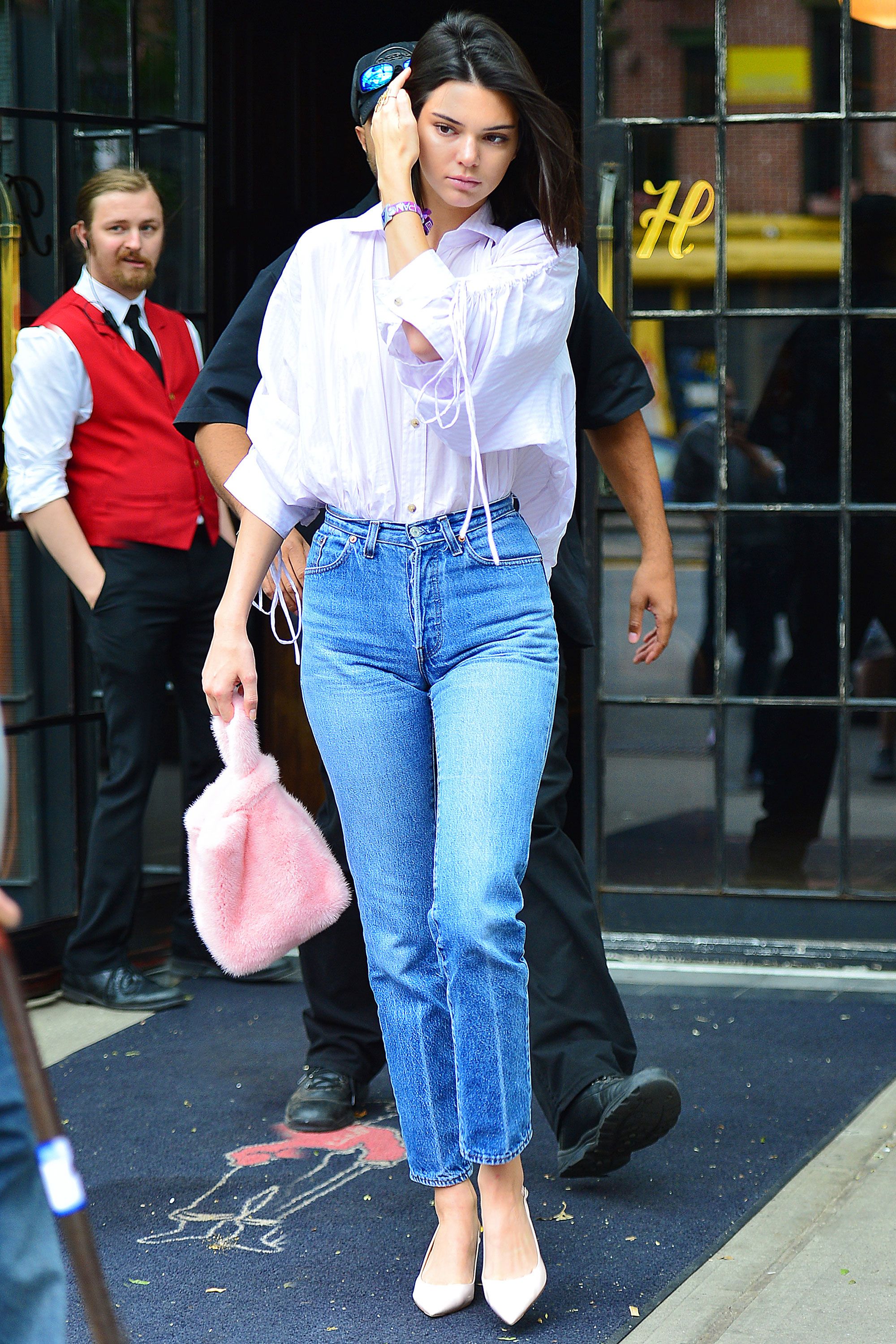 A transition between flared and skinny fit jean, we have straight leg pants that are all about versatility. A choice that can easily smoothen into an ethnic look and into a western one when needed, these bottoms are slowly seeping into the essentials.
BAGGY JEANS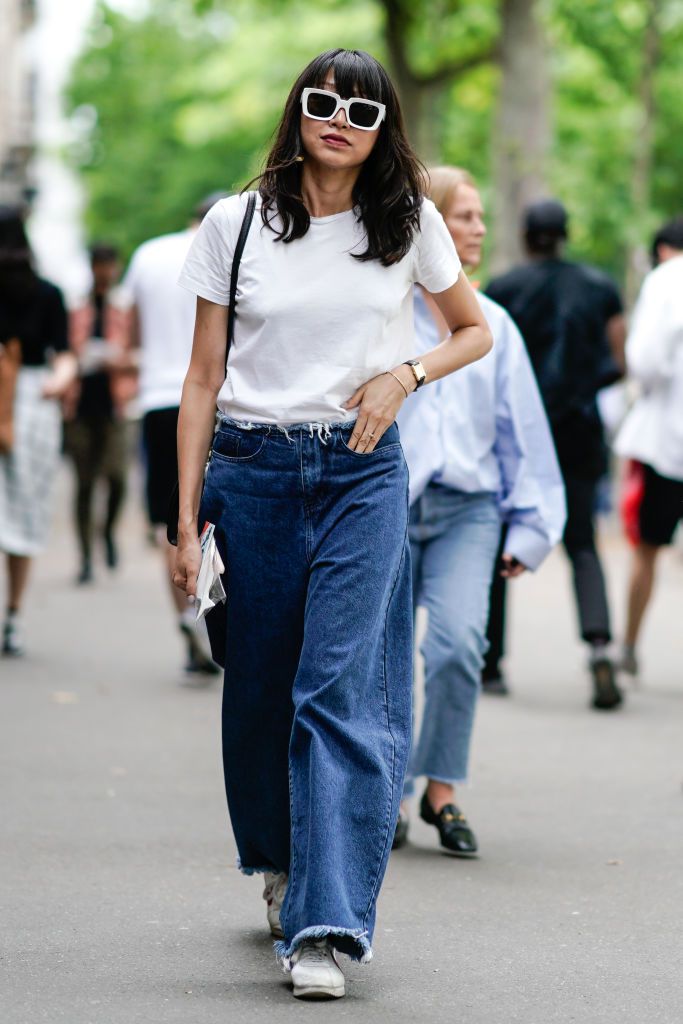 Well, comfort and jeans aren't exactly poles apart. Bringing in an athleisure accent, these denim baggy bottoms are required to add to the laid-back vibe of today.
DISTRESSED DENIMS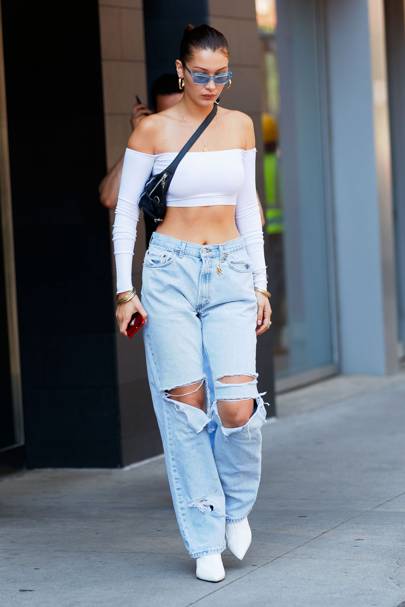 These aren't just your ordinary ripped denim jeans. These are extremely distressed denim jeans! A fashion rage, you saw on the runway, on the big screen and now on the streets.
_
Sources: AliExpress, StyleCaster, Galore Magazine, InStyle, SheFinds, Harper's Bazaar, LiveAbout, WWD, Glamour UK